2007 Western Canadian Tested
Bodybuilding, Fitness & Figure Championships
(Kelowna, B.C. - April 28, 2007)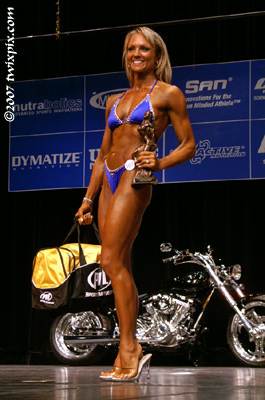 This is such a fun show to cover. Thanks again to promoter Ian Tomlin for putting on a great event, made it so easy to cover. As mentioned last year, the number of height classes should be expanded and so it was! Edmonton's Jennifer Flontek got a good boost to her competitive career winning Figure Overalls. Expect more from her as she enters the Alberta tier system later this summer. A number of figure competitors will be featured in offstage photoshoots as this page expands.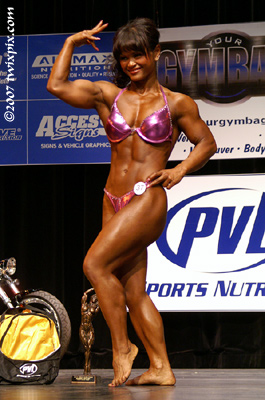 Turning to Bodybuilding, a WNSO transplant won the Heavyweight and Overall title, that would be the well-built Chanthou Chhim, not much of a question here. Katrina Heard was a vivacious competitor, winning the Best Poser award. She also competed in Figure. The ever-improving Jeannie Mudry had a great routine as well! Now this was a tested event and any subsequent changes to the standings were after stories went to press.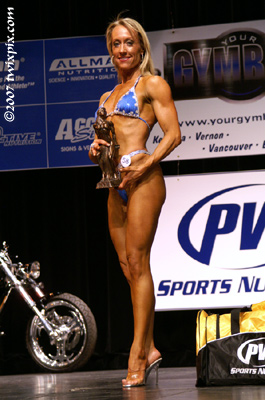 To Fitness, two height classes with competitors from varied backgrounds and ages. Cute Kaitlin Regehr who's only 15, combined her dance talents with tumbling and strength moves. Tara Hildebrand showed some real pizzaz in her routine. A great physique in only her first show. Lastly, special thanks to Alexis, Dawn, Lorilee and Sandra for the 'heads up' on a number of competitors, I hope to work with more of them in the near future.



(Please notify me of any placing or name spelling errors, thanks.)



(click for full size)