2007 Western Canadian Tested
Bodybuilding, Fitness & Figure Championships
Figure - Medium-Tall Class (Page 1)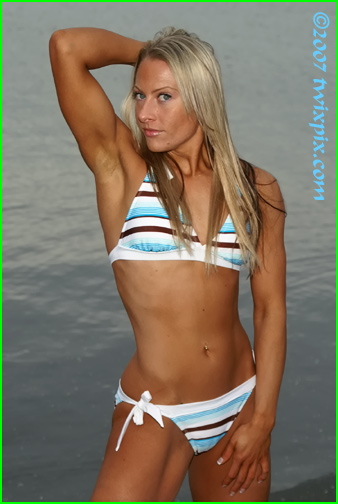 Definitely a favorite to photograph over the weekend, this blonde beauty is trained by the legendary Dawn Alison (Young). Herself a personal trainer, Tiffany is now a 'Fitness World' sponsored athlete and will be competing at the Natural Nationals this June in Toronto. She'll no doubt turn heads there too! Thanks to Langley Fitness World for the gym shoot location.


(click thumbnail to enlarge)