2007 Western Canadian Tested
Bodybuilding, Fitness & Figure Championships
Figure - Short Class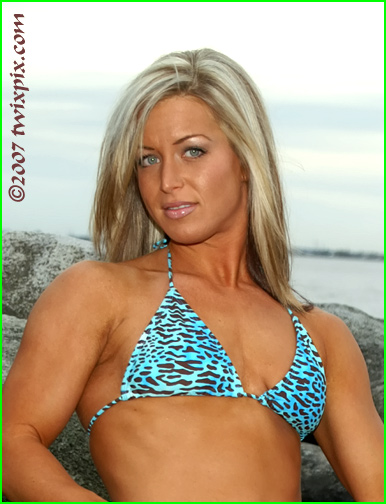 Competitors definitely come in all shapes and sizes! Another one of Dawn Alison's trainees, Janine may not have been super lean onstage but a healthy and cheerful look certainly gets my attention! To get down to this look was a tremendous achievement and a learning experience - even in the photoshoot department...a real stunner, so once she got the hang of it - wow! I believe Jocelyn's from Alberta as she competed at Provincials there later in the year. Good size and proportional structure to go places in the sport.


(click thumbnail to enlarge)