2007 Western Canadian Tested
Bodybuilding, Fitness & Figure Championships
Figure - Medium-Tall Class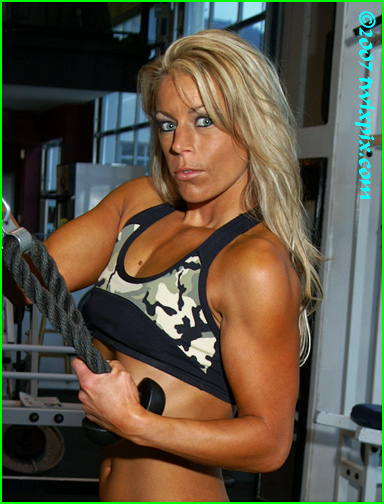 Shauna Slobodin's been training and playing sports for years. She studied kinesiology and phys-ed and is now a personal trainer and owns a gym in the Kootenays region of BC. Shauna was coached and prepped for this show by Alexis Chapman and I had the opportunity to photograph her a couple days earlier. Nice look on and offstage, this was her first competition but expect her back next year - a balanced physique to work with, an excellent start! Chelsey Llewellyn's a rugby player, powerful legs are obvious. Couldn't help but notice Lorinda with the red streaks :) Good for Jade Irwin - she didn't let this placing discourage her, going on to the Fort St. John Northern Classic, qualifying for both Figure and Fitness at the BC's.


(click thumbnail to enlarge)