2007 Western Canadian Tested
Bodybuilding, Fitness & Figure Championships
Figure - Short Class (Page 1)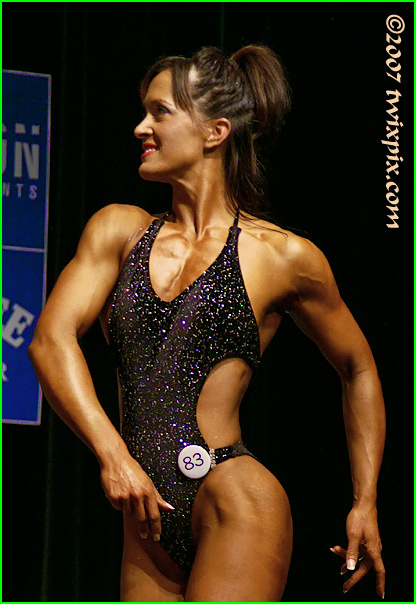 Tiffany Burns received unanimous first place scores from the judges and not because of any lack of strong competition. Her physique was simply at another level. She opted not to get as lean as she could, thinking that's the look for this show but in retrospect and seeing the rest of the field, would have really stood out. As it was, Tiffany was a legitimate contender for the overall award. With her structure, muscle shape and size, a force to be reckoned with in future competitions. She's a personal trainer and obviously practices what she preaches!


(click thumbnail to enlarge)