2007 Western Canadian Tested
Bodybuilding, Fitness & Figure Championships
Figure - Medium-Tall Class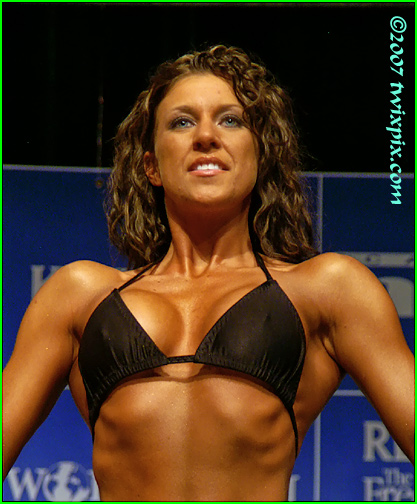 We're not quite sure what happened here but Stephanie's scores seem to have disappeared...she was consistently compared with the Top 3 so 4th or 5th Place were likely outcomes at the very least - the published results don't even list her but she definitely was there! I'm sure they'll sort it out eventually. Great proportionality on a tight physique, a very aesthetic side view says it all. She was part of 'Team Reflex' along with Leigh Lingham.


(click thumbnail to enlarge)