2007 Western Canadian Tested
Bodybuilding, Fitness & Figure Championships
Figure - Medium Class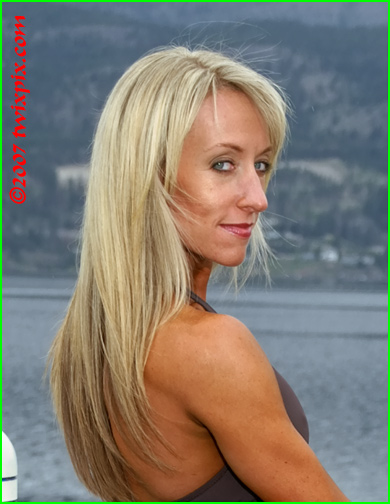 Don't let the coy smile fool 'ya. This competitor's all business when it comes to getting ready for the stage. A dynamite fitness routine (I'll cover that later) plus Masters and Open Figure...a busy day for Tara Hildebrand. She's got the size and shape and peaked perfectly in terms of leaness the day of the show. She had to in order to excel in a class this good! It's only her first so more from her no doubt. She's from Kamloops, B.C. and was here with Team Sweeney's Fit Foxes. She's trained by Kelly McTaggart and will be part of Kelly's 'Team Tenacious' - how appropriate!


(click thumbnail to enlarge)