2007 Western Canadian Tested
Bodybuilding, Fitness & Figure Championships
Figure - Medium-Tall Class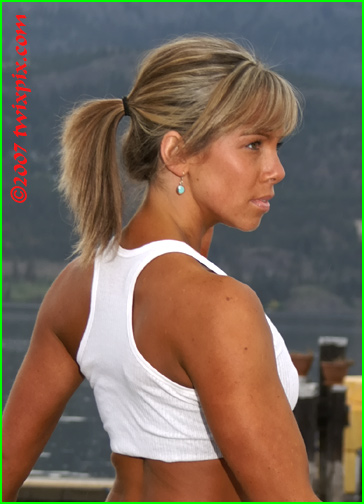 Part of the 'dynamic duo' from Vancouver Island (the other being Angela Fletcher), Megan looked great both on and offstage. Outstanding legs and with a bit more size all around, should move up the standings. A good start for shapely Sara Brodie, definite potential!


(click thumbnail to enlarge)