2007 Western Canadian Tested
Bodybuilding, Fitness & Figure Championships
Figure - Medium Class (Page 3)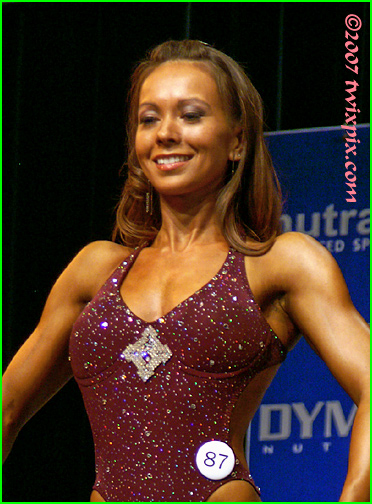 A couple of competitors really impressed me with their shape and structure to excel in the sport. One of those was Team Wickham's Jessica Comandante. She calls Alberta home now, but expects to be back to compete at the 2007 SWFC in November.


(click thumbnail to enlarge)