2007 Sandra Wickham Fall Classic
Bodybuilding, Fitness & Figure Championships
(New Westminster, B.C. - Nov. 10, 2007)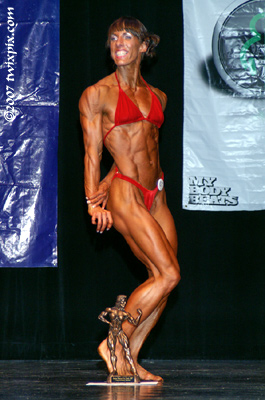 An amazing turnout of athletes, over 130 graced the stage of the Vincent Massey Theatre. Official results for all Provincial events are posted at the BCABBA website.
There were some nice surprises in bodybuilding, Heather Dulaney looked phenomenal, taking the Heavyweight and Overall Title.

Turning to Figure, four height classes and Masters took up the bulk of a lengthy prejudging. In the end, Vancouver Island's Christy Kearney took the Overall Title with an impressively balanced physique - the judges really took their time deciding this, so many classes looked close just to get to that point! There were only three fitness competitors, but a more accomplished group would be hard to find at any level. A junior fitness category was also included.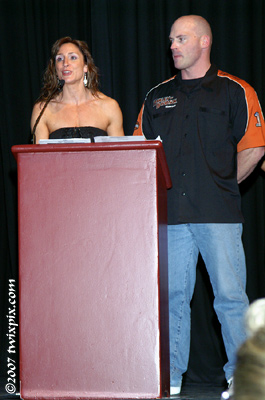 Last but not least, the big Marquis in front of the theatre (that was neat) had Sandra's name up in lights but it's truly a joint effort with Ross Webb not to mention the many sponsors and volunteers who make this event possible. Also, thanks to PAC Gym and Fitness Quest for gym shoots so far :)



(Please notify me of any placing or name spelling errors, thanks.)



(click for full size)