2007 Sandra Wickham Fall Classic
Bodybuilding, Fitness & Figure Championships
Fitness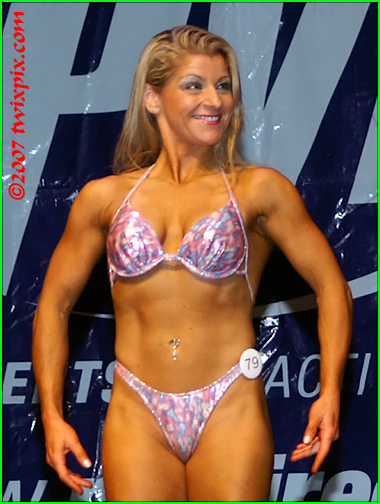 This may be Margo's first foray with a BCABBA event, but certainly not inexperienced. She's been a national champion and competed internationaly in 'Aerobics Gymnastics' and 'Sport Aerobics' both individually and couples. Impeccable timing to her routines, high flying would be a fitting description. The figure comparison round is probably new to her, a good start though!


(click thumbnail to enlarge)