2007 Sandra Wickham Fall Classic
Bodybuilding, Fitness & Figure Championships
Figure - Tall Class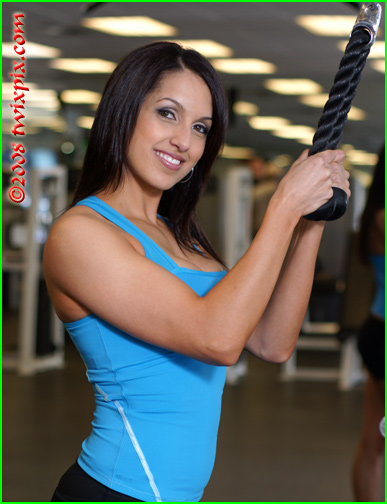 Another excellent 'Team Wickham' competitor, this other Sandy brought a balanced physique to her first show. She's been preparing for it since last spring, taking time off from 7 years of kickboxing training. Very aesthetic look and good posing, side view in particular is a great example. She's working towards competing at Provincials and beyond, stay tuned! I think Kim Jeffery was the tallest competitor here, good muscle definition throughout and nice proportionality for her height.


(click thumbnail to enlarge)