2007 Sandra Wickham Fall Classic
Bodybuilding, Fitness & Figure Championships
Figure - Medium-Tall Class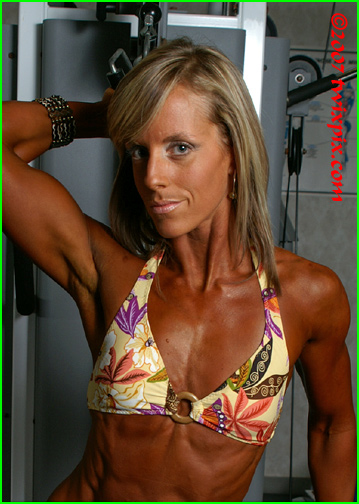 More fit physiques, Cherie and Jackie had the much sought after tapered look. Wendy Peterson is part of Lorilee Sweeney's 'Fit Foxes'. She's got the leanness and definition part down pat, just a matter of filling out to improve proportionality for the stage. Quite photogenic and thanks to Lorilee for the heads up so she'd pack some swimwear. She's a personal trainer at Home Stretch Fitness. Wendy's part of the 'Fit Foxes' 2008 calendar published a short while ago. Not sure of its availability outside of the Kamloops area but you can contact Lorilee through www.fitfoxes.net for any information.


(click thumbnail to enlarge)