2007 Sandra Wickham Fall Classic
Bodybuilding, Fitness & Figure Championships
Open Bodybuilding - Heavyweights (Part 1)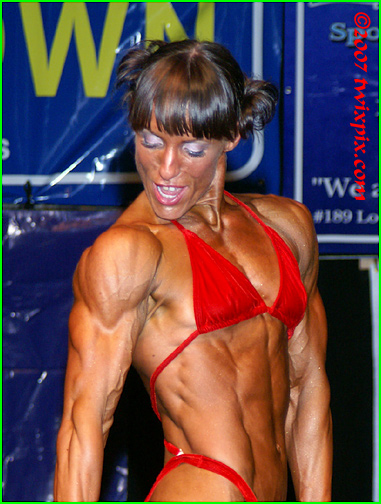 We did an offseason photoshoot with Heather last April (see Main Galleries) and the plan at that time was to compete in figure. Much to our pleasant surprise and amazement, she was encouraged to develop the size and muscle to enter bodybuilding! She trains at Pantheon Athletic Club under the guidance of Kosta Kromidas. Excellent muscle definition and separation, she should be a force to reckon with, with improvements to proportionality and added size. Kathy Saint was super lean for this event, she placed first in the Masters class.


(click thumbnail to enlarge)