2007 Sandra Wickham Fall Classic
Bodybuilding, Fitness & Figure Championships
Open Bodybuilding - Lightweights (Part 1)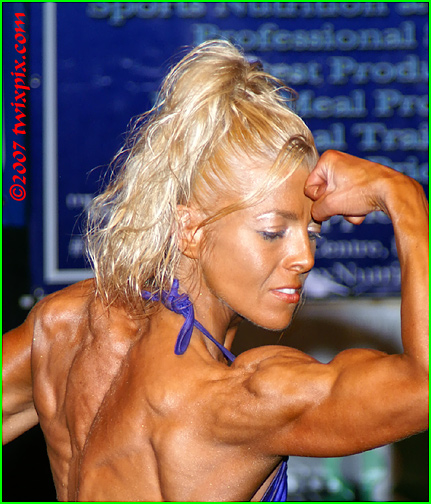 In the steadily improving category was Catriona Misfeldt who's been a regular the past few competitions - also took second place in the Masters division. Karen Mahar followed Catriona in that division as well. Speaking of Karen, it's been over 3 years since I last saw her onstage, coincidentally at the same venue! A remarkable before and after transformation, certainly caught my attention, a few more photos this time :) Not sure which part of the province she's from, we'll hopefully have more from her in the future.


(click thumbnail to enlarge)