2007 Sandra Wickham Fall Classic
Bodybuilding, Fitness & Figure Championships
Figure - Tall Class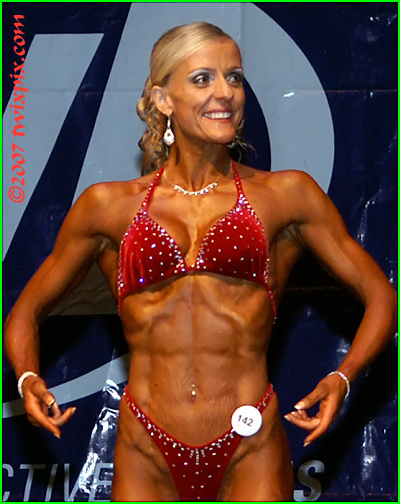 Trained by Lara and Darren Toma, Lucie could have gone to Provincials in 2007 with her placing at the Western Canada's but opting to get more exprerience and size with her goal being the 2008 CBBF World Qualifier (natural event). This has been her first year training for competitions. It "helps me stay focused and it is my natural Prozac." She's from the eastern Fraser Valley and is also a personal trainer. Learn more at
First Choice Fitness.


(click thumbnail to enlarge)