2007 CBBF Canadian National
Fitness & Figure Championships
(June 30, 2007 - Edmonton, Alberta)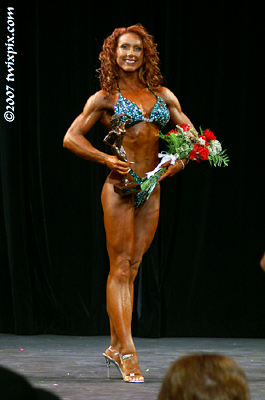 One of the best ever Figure/Fitness Nationals brought BC into the spotlight in a big way, winning three out of the four open Figure classes including the Overall title going to Jeni Briscoe. Four other 'Top 5' finishes as well! Never felt so good to be a 'homer'. The lone Albertan in the group, Natalie Paterson barely qualified a week earlier at Provincials but certainly did not go unnoticed by this reporter at the time. I was right about my hunch!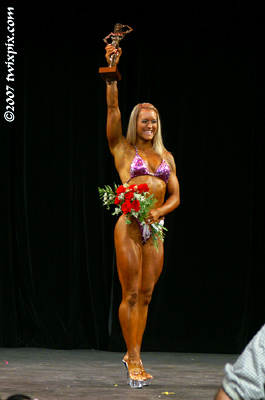 Turning to Fitness, well deserved class wins by Allison Black-Stirling and Marnie Holley. A strong showing by BC in the short class with Sherry Boudreau and Jennifer Jewell finishing second and third respectively. And in Masters, Kumal Johal placing third! This page will evolve over the next while. Just a quick thanks to Cabel McElderry and his crew for running a first class event which I'm extremely glad to have attended. Official results are available at the CBBF.


(Please notify me of any placing or name spelling errors, thanks.)



(click for full size)