2007 CBBF Canadian National
Fitness & Figure Championships
Figure - Medium-Tall Class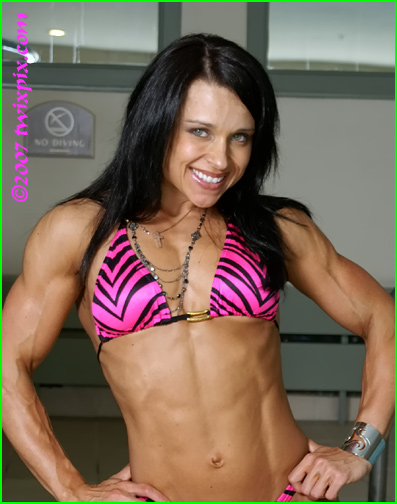 What can you say about Macey, stunning onstage as usual. At first glance one might wonder how she fits the 'new look' with her muscular development. It's all about how it ties in from head to toe proportionately, aesthetically and in terms of conditioning. No contest here! I've added a few photos from a short poolside photoshoot.


(click for full size)