2007 CBBF Canadian National
Fitness & Figure Championships
Figure - Medium Class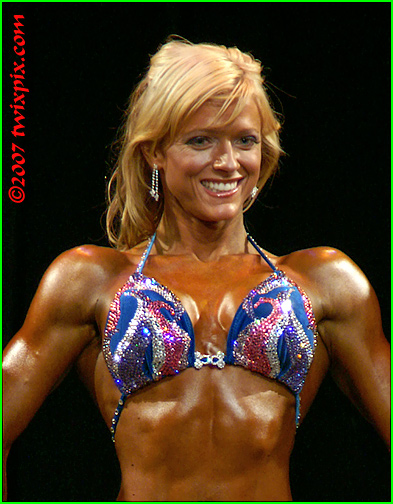 I knew this was going to be a tight class with some of my faves battling it out but didn't realize how close it was till seeing official results - one point separated first from third! Alberta's Lisa Lattery did what she had to do to conform to the look the judges were rewarding, having leaned down from Emerald Cup as expected as well. Sleek and proportional, one of the most aesthetically pleasing physiques in the sport!


(click for full size)