2007 CBBF Canadian National
Fitness & Figure Championships
Figure - Tall Class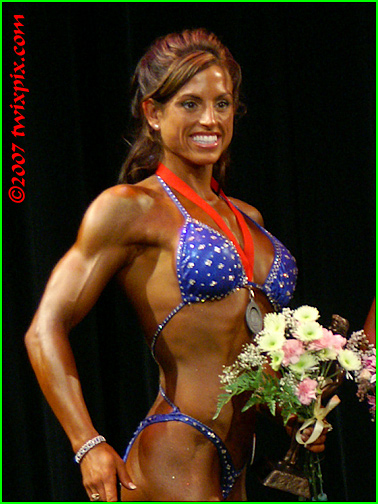 With a phenomenal physique, Ontario's Christina Dzieduszycki would get my vote for most improved 'frontrunner' from last year. Filled out in terms of size and nice proportions. With all due respect to the other class winners (this'll get me in trouble), the fight for top spot here was for the eventual overall title. If she keeps at it for next year...look out!


(click for full size)