2007 CBBF Canadian National
Fitness & Figure Championships
Figure - Medium Class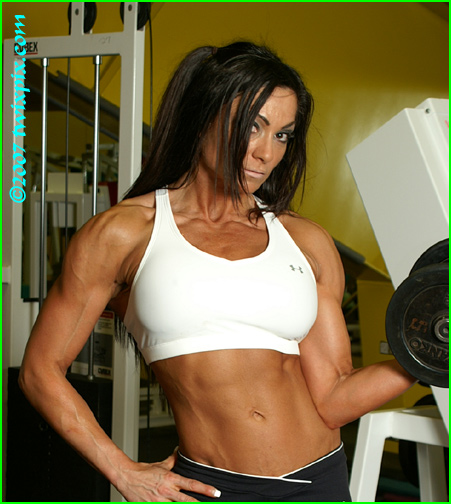 One of the most enthusiastic competitors I've seen in a while, Maria has every right to be! Under trainer Darren Toma she's added significant size to her 2006 BC class win physique and took 5th Place in her very first Nationals. With her partner Neilsen, they were dubbed 'Mr. & Mrs. B.C.' by the local press. A nice update here. Offstage photos were taken a week and a half earlier and backstage pics are courtesy of Maria.


(click for full size)