2007 CBBF Canadian National
Fitness & Figure Championships
Figure - Short Class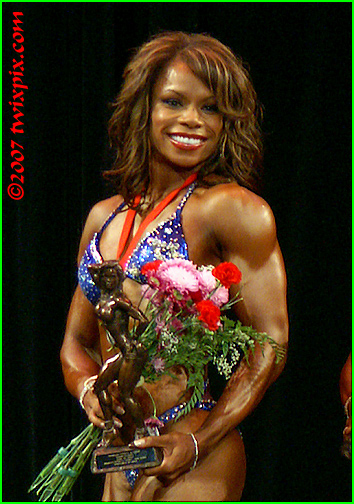 You may recall her from the 2006 Alberta's, Nicole (Nielson) Boyne went on to take her class at the next level a year later and now is on the National stage. Superb conditioning, her abs are a definite focal point. A relaxed competitor, at registration while most competitors were huddled up in track suits, etc. Nicole was 'dressed to the nines' and exuding confidence (dang, I didn't have my camera on me)...next time!


(click for full size)