2007 CBBF Canadian National
Fitness & Figure Championships
Figure - Short Class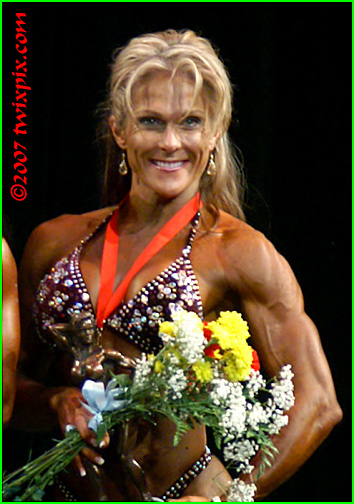 Nova Scotia's Tracey MacDonald looked even more 'chiseled' than last year, a great physique! She currently resides in California and her competitive career includes NPC shows. Tracey took 8th place in the Masters class, perhaps a bit of inconsistentcy in the judging - in fairness to everyone else, some tough competition!


(click for full size)