2007 CBBF Canadian National
Fitness & Figure Championships
Figure - Medium-Tall Class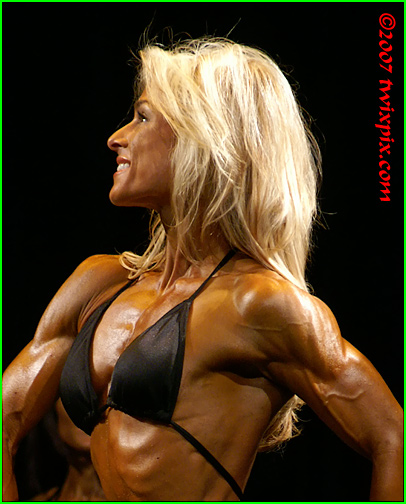 Ontario was well represented in this class with Lori-Ann and Kyla leading the way. Good size as usual on Lori-Ann, a bit more refinement to crack the top 3. Check out the journal on her website for much more. A lean and defined Kyla Lang took 6th place.


(click for full size)