2007 CBBF Canadian National
Fitness & Figure Championships
Figure - Medium-Tall Class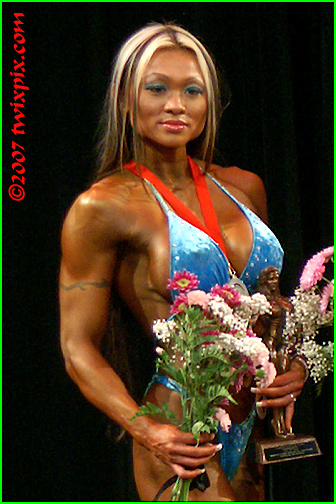 Temporarily transplanted British Columbian (we'll take credit for everything), Melanie Cheang is getting her education in Saskatchewan and qualified through their system to get here. She's training a competitor in the upcoming '07 SWFC. Nice symmetry, posing and amazing calves...an excellent result in a very tough class! You can find out more about Melanie at her website.



(click for full size)