2007 CBBF Canadian National
Fitness & Figure Championships
Figure - Tall Class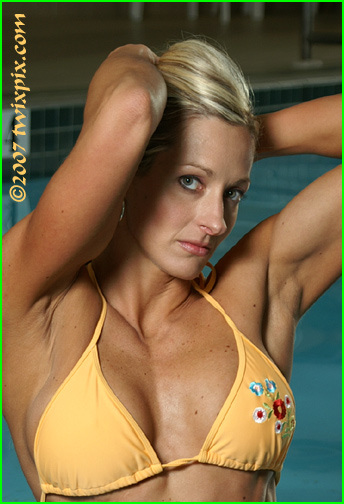 Taking each show as a learning experience seems to have helped propel BC's Charlene Akhurst into the top echelons of the sport, whether it's her posing, suit style or general appearance, not to mention a stellar physique. She's also fast becoming one of my favorite photoshoot subjects, hard to argue with the photos below! Another BC competitor of note was Olga Toleva. Didn't quite have the size the judges were looking for this time but stunning onstage as always. This was her first Nationals.


(click for full size)