2007 NPC Emerald City Smoothie
Emerald Cup
Bodybuilding, Fitness & Figure Championships
(April 20 - 21, 2007)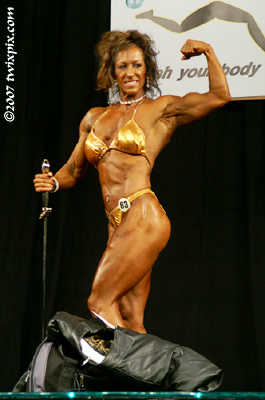 Being the 25th Anniversary of this extravaganza, only fitting that bodybuilding, being the root of the sport, shine in a big way in all weight classes. Kelly Dobbins, Cindy Johnson and Becky West all made it up the coast from California to take their respective classes, truly an impressive overall showdown!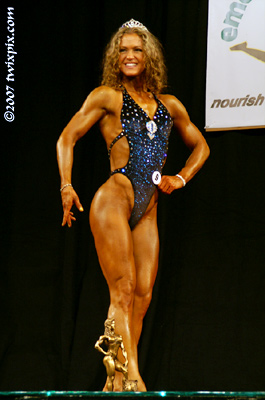 Turning to Fitness, Tanji Johnson's 'Save Fitness' campaign continues to steamroll with both veterans and newbies competing here. Michelle Mayberry was a very deserving overall champ, she also won her height class in Figure! The short class featured dynamo Chandra Young with a very athletic routine.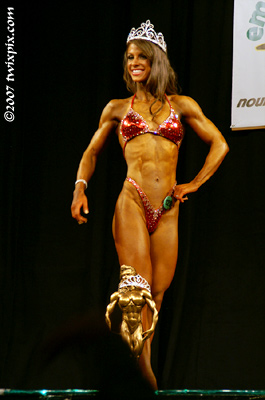 Figure as usual dominated the numbers, with California's Erin Heath taking the overall title. I'll add some more insights and observations shortly.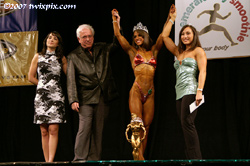 Look for more contest updates to this section and for all the information about the Emerald Cup, as always it's Craig Productions. The 'Intro' page itself will be expanded every now and then without notice so check back often!



(Please notify me of any placing or name spelling errors, thanks.)



(click for full size)