2007 NPC Emerald City Smoothie Emerald Cup
Bodybuilding - Lightweights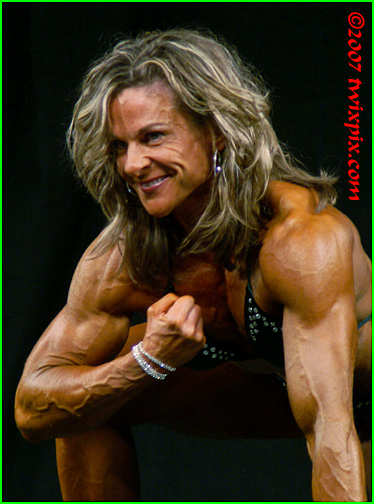 Kelly Dobbins hadn't competed since the late '90s but brought all that experience into this season, displaying an amazingly ripped and shredded physique - the cover photo needs no words! Not much doubt she'd win this class, a definite contender for the overall as well. Kelly went on to place third at the USA's as a middleweight in July, but from what I've seen, looked her best here! We were really privileged this year to have the finest group of first place finishers in the history of the Emerald Cup.


(click thumbnail to enlarge)