2007 NPC Emerald City Smoothie Emerald Cup
Figure - Over 5'2" to 5'3" (Page 2)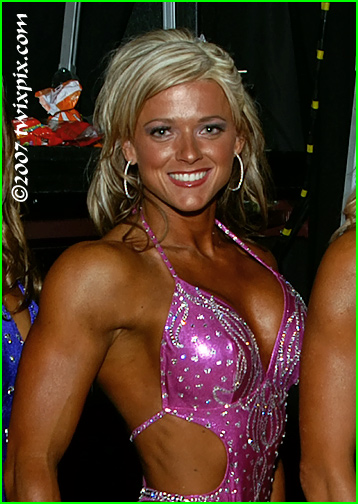 Alberta's Lisa Lattery did herself proud here. Not quite the lean, tapered phenom at last year's Canadian Nationals, but looks like she's added some size...and once she's dialed in for that show, look out! She was here along with a group of Canadians representing Balance Fitness of Calgary. Lynda Thoresen (see last year) made the trip down here to cheer them on as well. I don't know much about Nicole Weston, but this can't be her first show with a physique like that! Apparently it is and she's from around these parts. Hopefully more from her in the future.


(click thumbnail to enlarge)