2007 NPC Emerald City Smoothie Emerald Cup
Figure - Over 5'2" to 5'3" (Part 3)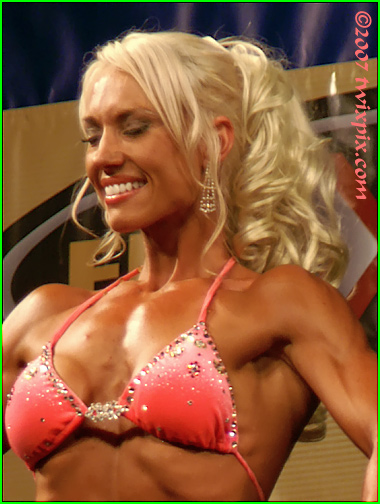 Three more excellent competitors, lean and shapely! Sheila Bratten's from Alaska and if you recall, won the overall Masters Figure at this show in 2006. Certainly could have competed in the open class then, and good move to do that in 2007. Abs stood out on her and Dion Blackburn. Katrinka Danielson caught my attention, I think she's from Oregon so hope we see her again - nice balanced physique to go along with a photogenic look.


(click thumbnail to enlarge)