2007 NPC Emerald City Smoothie Emerald Cup
Figure - Over 5'8" (Top 2)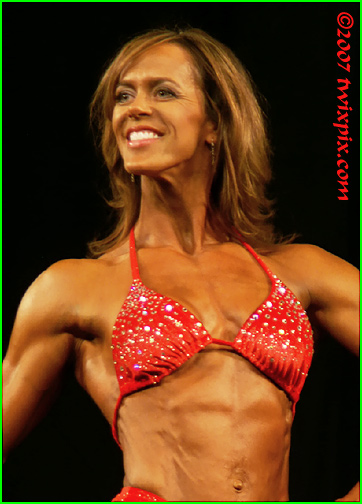 Two stellar competitors topped this class. Christine's steadily been moving up the ranks, this should put her in contention at the National level. Having won the Vancouver Naturals a few weeks earlier, Mary's intent on refining her physique to suit the figure look, looking more relaxed and confident onstage. Both competitors, excellent physiques!


(click thumbnail to enlarge)