2006 NPC Bodybuilding.com
Emerald Cup
Bodybuilding, Fitness & Figure Championships
(April 21 - 22, 2006)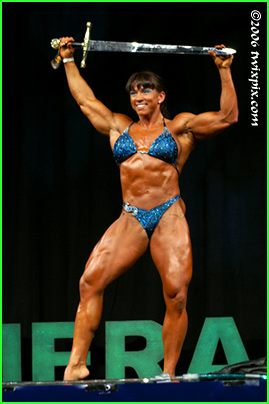 What can I say, another fantastic event, the news being that bodybuilding is back in a BIG way. Competitive, quality classes with the Overall going to Oklahoman Candy Canary who truly personifies a 'people person' within the sport. Mary Hallman continues to impress having seen her last August as a Novice winner. Stepping from Heavies to Middles, Karin Kimura sharpened her look from last year's Masters win. Kudos to Jennifer Valadez, turning her non-placing last year as a Middleweight to a leaner and much improved Lightweight winner.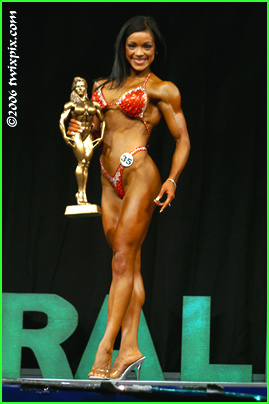 Turning to Figure, this is a regional contest in name only. A number of competitors have been to National level shows and the throng of media interest attested to that. The Overall title went to Sonia Adcock, one of many competitors trained by Kim Oddo from all across North America. Fitness participation was down this year but included four very energetic routines, Karen Patten taking the Overall. Look for frequent updates to this section and for more information about the Emerald Cup, as always it's Craig Productions.



(Please notify me of any placing or name spelling errors, thanks.)



(click for full size)