2006 NPC Bodybuilding.com Emerald Cup
Figure Masters - Over 40 (Top 2)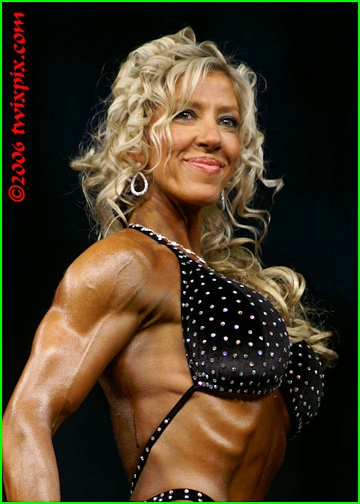 A close result here with only two points separating Sheila and Ursula. Sheila won the 1-piece round - nice balance throughout, a flattering suit and in general, being able to pose to good effect - it all matters! Impressive muscle size and definition from Ursula, really dominated the stage with her height as well. Next stop for her is Masters Nationals in July of 2007. Good contest preparation by both competitors.


(click thumbnail to enlarge)