2006 NPC Bodybuilding.com Emerald Cup
Figure - Over 5'5" to 5'6" (Top 5)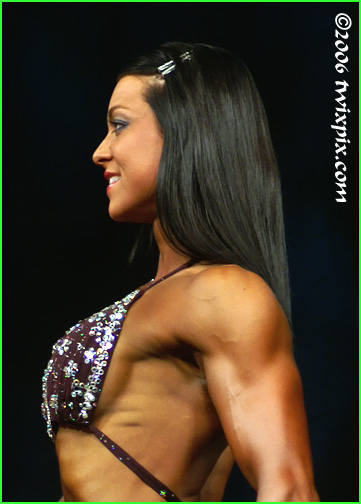 It's been a year of fine tuning Rebecca's physique and having just won the overall at a recent competition in Idaho was primed to do well here. Added some fullness to really accentuate her upper arms and quads. Tracee Simpson has been steadily moving up the ranks, tops when it comes to size. Kristen Hough is back from last year, very lean, proportional physique. Ronda Wilkinson's from just south of my locale - a pleasant surprise, as far as I know her first competition - where's she been hiding! Rounding out this page is Cara Welborn, meaner and leaner than at the Vancouver's 3 weeks earlier where she didn't even place :( - looks like the judges have finally seen the light!


(click thumbnail to enlarge)