2006 NPC Bodybuilding.com Emerald Cup
Figure - 5'2" and Under (Top 6)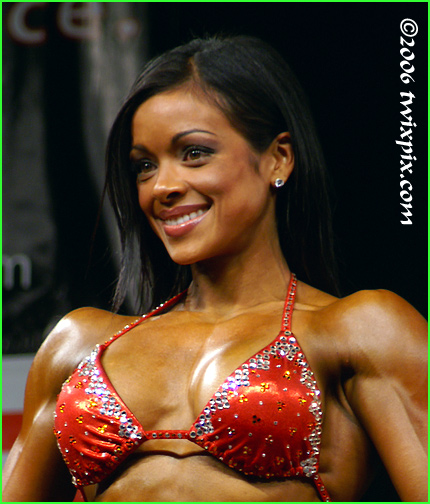 I've heard the word stunning in the same sentence as Sonia quite a few times recently so might as well start the coverage with this height class. Great proportions and the size needed to succeed in the pro ranks. You may have notice Kristi Tauti in a gym shoot a while back. An excellent comeback as predicted :) - more than one photographer had positive comments about the aesthetic lines of her physique particularly in profile. She's a personal trainer and practices what she preaches.
Jennifer DeJoya is an up and coming fitness model from California - a very tight physique, look out for her in the future. Jill Knight competed in both bodybuilding and figure in the past. She's always improving. Same for Lupe who I first met in 2000!


(click thumbnail to enlarge)