2006 NPC Bodybuilding.com Emerald Cup
Figure Masters - Over 40 (Part 2)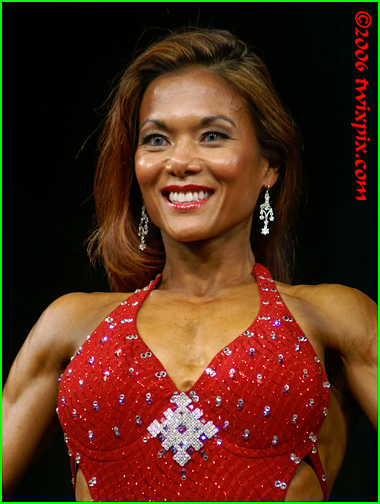 One of the most accomplished competitors here was California's Yolanda Glaeser. She's excelled at both bodybuilding and figure, hardly a surprise with such beautiful proportions, amazing legs...speaking of Californians, Lucinda Witte was very comfortable and confident onstage, check out both competitors' websites below. Lorilee Sweeney tackled bodybuilding as well, finishing fourth in open heavyweights. I've added those photos to this page.


(click thumbnail to enlarge)