2008 NPC Oregon Ironman
Bodybuilding & Figure Championships
(Lincoln City, Oregon - May 10, 2008)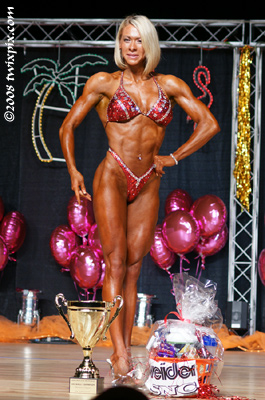 A new venue for me covering this show - the beautiful Chinook Winds Casino was suited to a tee for the type of set, seating, etc. RK Smith Productions is known for. As usual, thanks to the promoters Ron and Susan Smith as well as the casino staff for all their help with some photoshoot options on a bit of a blustery weekend. As far as the competition, Heather Skaar (pr. 'score')absolutely nailed it in Figure with a V-tapered and lean physique. In fact, quite an outstanding group of class winners!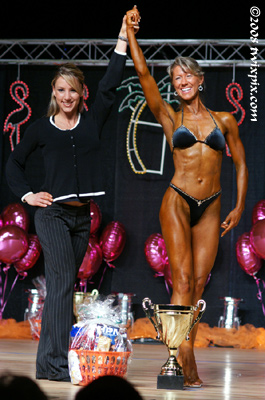 One of the busiest of those class winners was Dawn Lackas who also took the Masters Figure Overall crown and competed in the Mixed Pairs Bodybuilding. Other names of note in Figure runner-ups, etc. included Kelly Wear, Jami Knight, Vicki Bauer, Kim Hoyer, Sara Stearns (her mom competed as well) plus a few nice surprises. That's IFBB Pro Kristi Tauti in the pic with Dawn. Kristi placed 3rd at the California Figure Pro Show 2 weeks later - congratulations!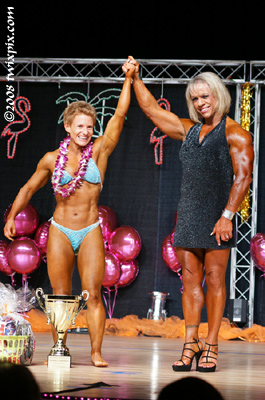 Last but not least, a very excited Cyndi Ambert led a stellar field of bodybuilders, I am in awe of Nancy Frank's routines :) That's Gerri Deach-Davis next to Cyndi...


(Please notify me of any placing or name spelling errors, thanks.)



(click for full size)