2008 NPC Oregon Ironman
Figure - 5'5" to under 5'6"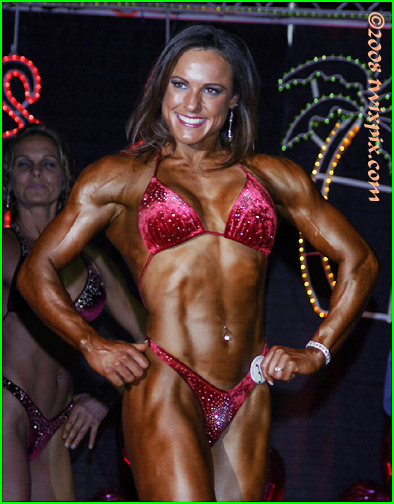 One of the most complete physiques you'll ever see, Joni's background in Track & Field and powerlifting is evident. But since entering figure in 2007, she's worked on refining her look in terms of proportionality and leanness. As a personal trainer and involved in other strength, endurance and agility sports, a real all-around athlete. Joni took 5th place at the recent Emerald Cup...I didn't recognize her up there at first (she went brunette) but definitely snapped a lot of photos of #106 onstage! A very comfortable look in front of the camera as well. We ran into the "it's Mother's Day, everybody get out of Dodge quick!" syndrome this time :) One tricky aspect of the scheduling of this show the last few years.


(click thumbnail to enlarge)