2008 British Columbia Provincial
Bodybuilding, Fitness & Figure Championships
(North Vancouver, B.C. - July 19, 2008)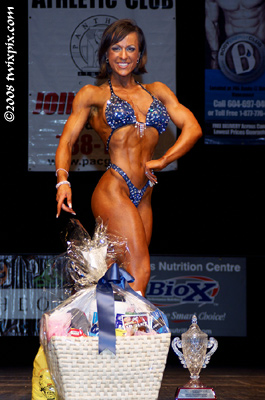 This is the third year running for promoter Kosta Kromidas and his whole Pantheon Team to put on this show and I've got to say the best ever! A really feel good event in that the winners were not only deserving but all have given so much to the sport for so long. Former overall Fitness winner Jennifer Jewell brought a mean physique that's headed to Nationals, winning the Figure Overall title here. What can you say about the return of Dawn Alison to the stage...you may remember her years ago as Dawn Young...she looked amazing here!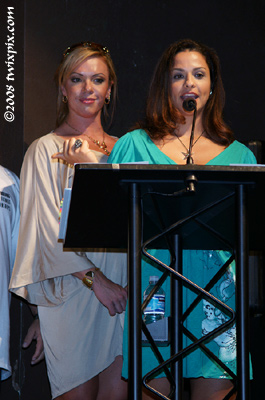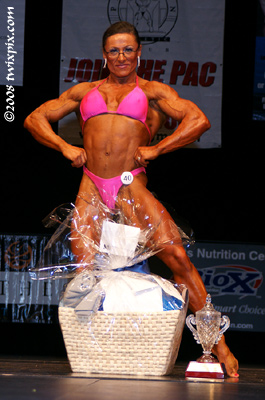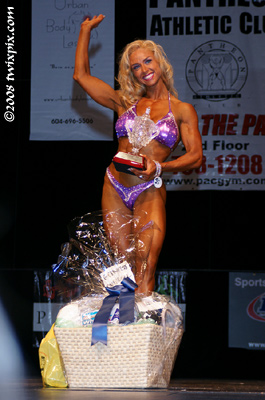 Turning to Fitness, Ocean Bloom totally wowed the crowd with her routine and showed why she's one of the best of the best in physique and showmanship. More soon. Official results are/will be available at BCABBA.


(Please notify me of any placing or name spelling errors, thanks.)



(click for full size)