2008 British Columbia Provincial
Bodybuilding, Fitness & Figure Championships
Jennifer Jewell - Figure Short Class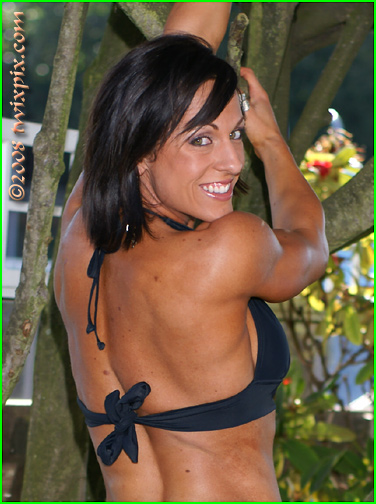 Determined to get back to the Nationals stage, injuries prompted Jennifer to enter the world of Figure with a vengeance! She's still 3 weeks out from peaking for that show, did what she had to do here (a mini peak to capture the overall title)...and gave us a preview of what to expect. The photos attest to the work she's put in to get to this point. A few ones added from the following morning after a night of 'no sleep'. Can't blame her for for being excited!


(click for full size)