2008 British Columbia Provincial
Bodybuilding, Fitness & Figure Championships
Michelle Jeanpierre - Figure Medium Class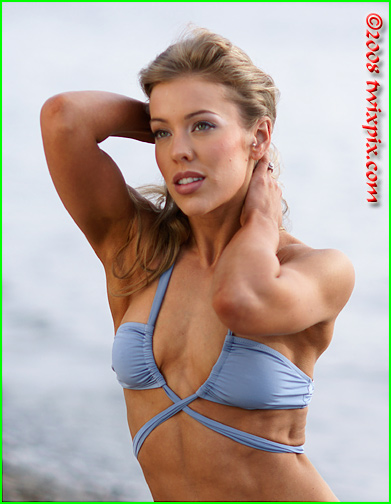 What a privilege it's been to follow Michelle's journey through the last few competitions. In the short term, she'll be pursuing more of the modeling look events rather than trying to compete at the CBBF Nationals where size is queen. It's a testament to her hard work and the ability to present herself in such an aesthetic way onstage that she's telling the judges, 'this is a look to strive for'. She proved that with her class win at the Western Naturals and at the same time showing us what an amazing model she is. One more beach photo - wow!


(click for full size)