2008 British Columbia Provincial
Bodybuilding, Fitness & Figure Championships
Keashia Wester - Figure Tall Class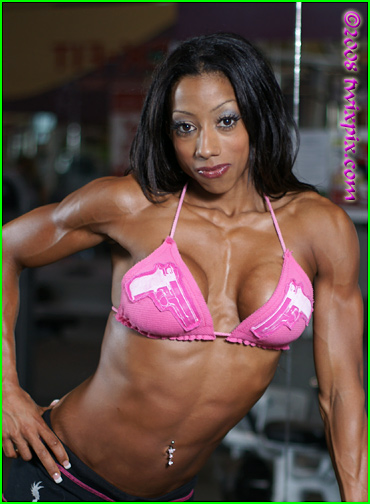 As promised back in June we've caught up to Keashia at the next level, onstage being almost as captivating as the previous gym shoot :) Lean, defined and with the size you'd expect to see at Nationals...which is where she's headed in a few short weeks! She's only 23 years old and with the help of trainer Dawn Alison and being involved in the fitness field, a great future ahead in the sport. More to follow...


(click for full size)