2008 British Columbia Provincial
Bodybuilding, Fitness & Figure Championships
Linda Cusmano - Fitness Short Class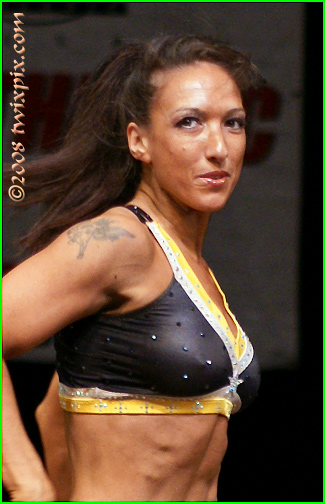 Long time competitor Linda Cusmano following up on her 2007 SWFC win. I thought physique-wise she looked a bit sharper then but at the same time more proportional now. Great routine though, and like a number of competitors here, probably have their sights set on Nationals in a few weeks so peaking for that.


(click for full size)