2006 Washington Ironman
Bodybuilding, Fitness & Figure Championships
(Bellevue, Washington - Sept. 16, 2006)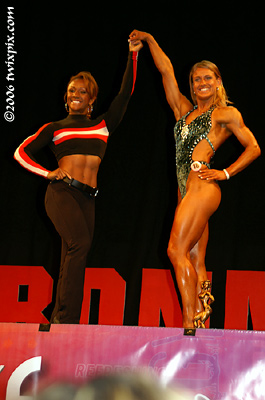 Held a bit earlier than in past years, this show keeps growing, especially in the Figure Division - four large classes plus Masters! Fitness saw only one competitor, but a stellar one at that! Tanji Johnson (seen with the winner on the left) has made it her mission to energize, encourage and train more Fitness competitors for '07. She's promoting the 2007 Tanji Johnson Fitness & Figure Classic on March 31 in conjunction with the Vancouver (USA) Naturals
Couldn't be in better hands!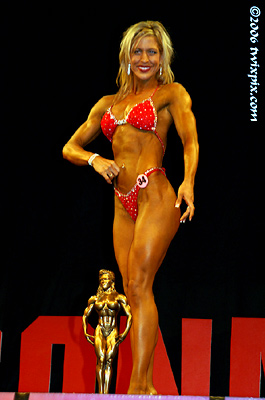 Turning to Figure, Julie Alves really honed her physique with the help of trainer Karen Clifford. Improved symmetry and just the right amount of muscle definition. Deserving but relative newcomers took the other height class titles. Also, a few names of note from years past graced the stage as well - Michelle Landreth and Lynda Vaughan switching over from Fitness and Bodybuilding respectively.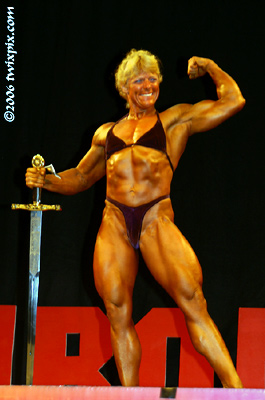 Bodybuilding only had a few competitors. Audra Kimsey was in the best shape I've ever seen her, some nice posing routines highlighted the rest of the group. All in all, a very entertaining competition. For official results and a new discussion forum for the region, visit Craig Productions.



(Please notify me of any placing or name spelling errors, thanks.)



(click for full size)