2008 CBBF National
Fitness & Figure Championships
(New Westminster, B.C. - August 9, 2008)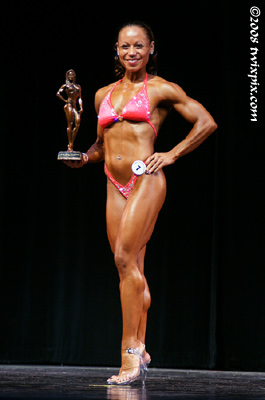 One of the largest and best Fitness/Figure Nationals ever and finally on the West Coast! No strangers to putting on first class events, Ross Webb and Sandra Wickham pulled out all the stops here for a very memorable show. A wonderful and very competitive Fitness Division saw Tamara Vahn win the short and overall title (and best routine) while Chantal Dicaire took the tall crown. Incidentally Chantal was also awarded a well deserved Pro Card!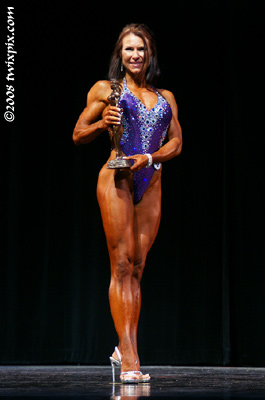 Turning to Figure, Masters and Medium Class winner Deanne Brown won the overall title while BC's Macey Boudreau was also awarded a Pro Card - definitely belongs at the next level! More soon as time permits. Official results are at the CBBF website.



I'll try and post things as systematically as possible and a note TO COMPETITORS ONLY - if you'd like a couple of web-sized pics for internet use and haven't been featured yet, please email me from my home page or type the following:



There are also some photos of Albertans on the ABBA message board.


(Please notify me of any placing or name spelling errors, thanks.)



(click for full size)