2008 CBBF National
Fitness & Figure Championships
Melissa Lefebvre - Figure Medium/Masters Classes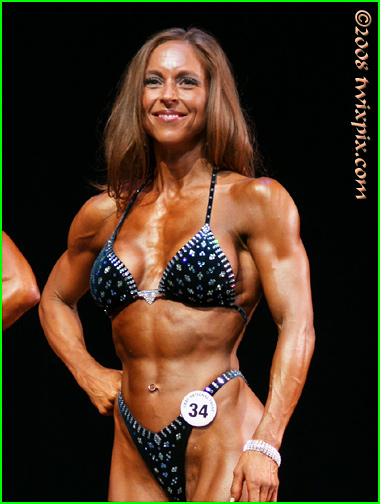 Alberta's Melissa Lefebvre looked relaxed and confident onstage - great conditioning! I was a bit surprised at her placing, somewhat overlooked. She actually placed 6th in Masters, ahead of Pauline Trinier (7th in Medium Class). In fairness to the judges, it shows the closeness of this competition and slight variations depending on the mix of competitors onstage.


(click for full size)