2008 CBBF National
Fitness & Figure Championships
Allison Black Stirling - Fitness Short Class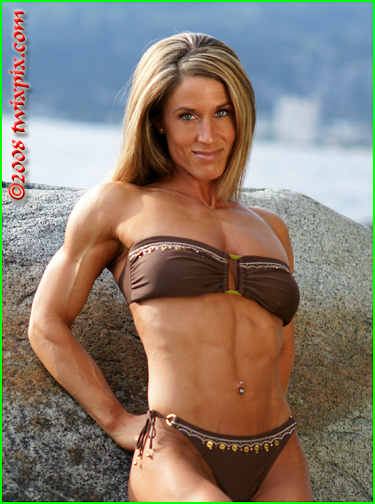 A competitor who's always in top shape for shows is Alberta's Allison Black Stirling. One of the best physiques, fitness or figure (she's tried both) - glad to see she's still flyin' with her routine. Lots of strength moves and fun to photograph. She may have lost a couple of placings compared to last year, but in such an amazing field, an outstanding result!


(click for full size)