2009 NPC BSN Emerald Cup
Amanda Schulte - Bikini Division - Medium Class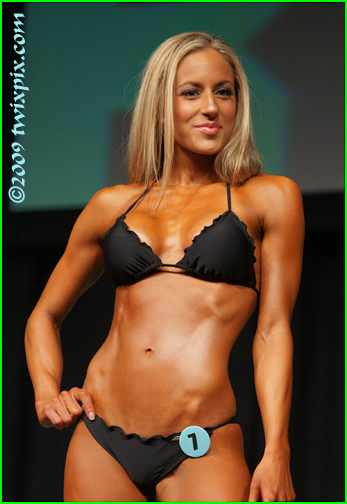 Another member of Kristi Tauti's iPhysique team was Oregon's Amanda Schulte. It's a whole different criteria when competing in this division vs. figure, where not only is one's physique important, but mannerisms onstage and an eye to package oneself for a mainstream fitness model look is where I hope it's headed. Amanda personified that, looked very comfortable onstage. We'll have more from her as her competitive career continues.


(click for full size)