2009 NPC BSN Emerald Cup
Jennifer Blundell - Open Figure 5'5" to 5'6"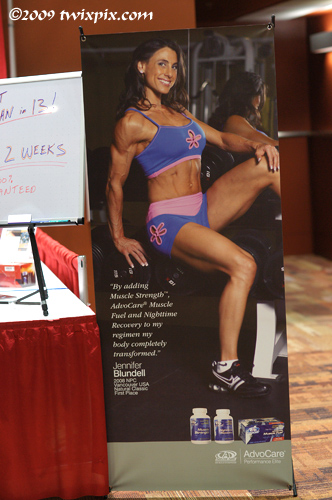 What does a girl have to do to get noticed!! She's got an amazing physique and a healthy look, not just dieted down, plus a real dedication to being in superb shape. She won her class at the 2008 Vancouver Naturals. Maybe try a giant poster at one of the exhibitor's booth :) But alas, really overlooked by the judges. Lots of stage photos though!


(click for full size)