2009 NPC BSN Emerald Cup
Jacey Bourne - Open Figure 5'3" to 5'4"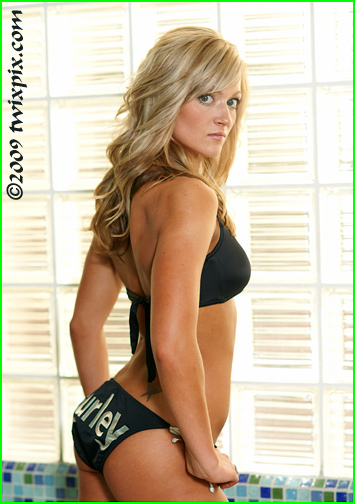 Jacey first hit the competitive figure stage at the 2008 Washington Ironman. Part of 'Team PhyZique' from Montana, a bit of a pre-show burn/tanning incident at that time meant postponing any offstage photography. She's a college student at the University of Montana studying exercise science. Spending 10 years as a gymnast, two reconstructive shoulder surgeries caused her to retire early, replacing that competitive aspect of her life with figure competitions. And as 'muscle memory' kicks in, you just know Jacey's gonna be darned good at this! A fitness leader motivating others (Montana boot camp), she can definitely lead by example. I've added a few photos from the day before the competition and some from the day after in her 'show suit'. This is just part one, as she competed the following weekend at the Empire Classic in Spokane. More to follow soon.


(click for full size)